10ft. Urge Straight Fabric Tube Backdrop Display For TV/Monitor
Product Description
10ft.
Urge

Straight Fabric Tube Backdrop with HDTV

Captivate and keep your potential clients engaged for several times longer with this gorgeous upgraded TV-ready fabric straight tube pop-up display, thoroughly conceived of and tested by our apt production team here at BoothPOP! Add completely new dimensions to your branding with the video of your choice. Don't have a TV ready? Simply select to include our ready-to-integrate, optimized premium 42" HD TV and save hundreds off traditional retail price. You can be rest assured that the entire process, from artwork design with our experienced designers, to installation in a few minutes, is fully streamlined to be incredibly easy and fast. Less time spent worrying about logistics and setup, and more about the brand that your business needs!
Product Features
Flexible stretch material that easily pulls and fits perfectly onto the aluminum frame
Fully prepared, all hardware included for full TV integration (recommended 30"-42" TV)
Optional full HD 42" TV*
Display fully secured with a velcro along bottom
Fabric made machine washable
Lightweight aluminum frame with snap lock tubes
Quick and easy set-up, no tools needed
Chic soft cover travel case included
Optional Level Rolling Hardcase Podium (B)
Optional Fabric Podium Print
*The optional HDTV will not fit inside the optional hardcase/podium.
Measurements
Front View: 115" W x 88.5" H
Frame Weight: 8.7 lbs
Display Area (w/Bleed): 115" W x 88.5" H

Artwork

(Right click and hit "save link as" to save to computer)
Product Reviews
Write Review
The Very Best

Posted by Sara Parker

We were SO happy to get this new addition for our booth and since we were looking to incorporate a TV- this was the best option for us. The overall image is extremely crisp and very professional looking. We always get compliments on this!!

Simple spectacular display

Posted by Kelly Turner

Wonderful, WONDERFUL display!! The design Bianca curated for us was amazing, simply flawless!

Very easy to set up as well, we had a perfect event! Very professional looking!
Since everything we make is customized for your trade show booth needs, all orders placed on BoothPop will require some type of artwork for us to print.
All artwork files must follow the artwork guidelines and be uploaded to us ready for print. If you do no have an artwork, you may use our graphic design
service when ordering your display. Click here to see our specific artwork requirements.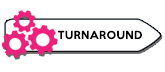 All orders will require a production time which we refer to as turnaround times. This production time varies based on the type of display you are ordering.
Please note the production time for your order and keep this in mind if you are working on a time sensitive project. Expedited options are available
via production and shipping for an additional cost.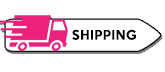 All orders placed on BoothPop will have free UPS shipping. Expedited shipping options are available during checkout. You may use this information
in conjunction with the turnaround times to better estimate your in-hand date.
Customers also viewed
$990.00 $650.00

$3,570.00

$2,365.00

$910.00

$565.00

$850.00

$545.00

$1,499.99

$750.00