Level Medium Hardcase Counter or Podium
Product Description
The Medium Hardcase Counter/Podium quickly shifts from hardcase form and turns into a trade show counter or podium in a breeze. As a wheeled hardcase, it makes storing and transporting your trade show displays easier than ever before. There is a pull handle on one end and wheels built into the other, making your trade show booth a totally mobile and portable experience. The storage space is huge, making it possible to fit in 10ft. backdrops and smaller trade show packages.
With the fabric print included, enjoy a hassle free experience with the newly engineered design. The stretch fabric wrap forms the body of the podium. Fully functional and the ultimate portable lightweight counter, setup is extremely easy with the simple design made with high-quality materials. Printing is done through a dye-sublimation process, insuring the premium stretch fabric shows the highest quality graphic possible. The fabric is expertly sewn and is easily pulled over the frame. No tools are needed, get your brand proudly displayed on this unique and versatile attention grabbers while making your exhibitor trips a breeze!
Product Features
Display measures 39" in height
Graphic area is 85.5

"w x 61"h

Pull handle and wheels attached for easy transport

High quality machine-washable stretch fabric
Velcro on bottom of fabric to secure firmly
Sturdy materials and construction, no wobbling or bending
Supports up to 25lbs. as a counter
Holds up to 80lbs. as a medium hardcase
Measurements
Display Dimension: 85.5"w x 61"h
Hardcase Storage Area: 20.5" x 32.5" x 12" (Inside Dimensions)
Template Size: 64"w x 61.5"h
Graphic Material: Stretch Fabric with dye sublimation printing
Shipping Dimensions: 14"l x 22"w x 41"h
Artwork Template

(Right click and hit "save link as" to save to computer)
Since everything we make is customized for your trade show booth needs, all orders placed on BoothPop will require some type of artwork for us to print.
All artwork files must follow the artwork guidelines and be uploaded to us ready for print. If you do no have an artwork, you may use our graphic design
service when ordering your display. Click here to see our specific artwork requirements.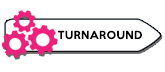 All orders will require a production time which we refer to as turnaround times. This production time varies based on the type of display you are ordering.
Please note the production time for your order and keep this in mind if you are working on a time sensitive project. Expedited options are available
via production and shipping for an additional cost.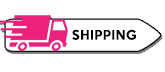 All orders placed on BoothPop will have free UPS shipping. Expedited shipping options are available during checkout. You may use this information
in conjunction with the turnaround times to better estimate your in-hand date.