10ft. Rise Fabric Tube Trade Show Column
Product Description
Rise

Trade Show Booth Towers are Larger Than Life!

What better way to take massive amounts of display area in a confined bit of floor space, while having an incredibly eye catching but lightweight spectacle right in your booth? Our brand new pillar displays are an incredible breakthrough for simple fabric tube displays--and can make your trade show exhibit exponentially more interesting. Featuring an extremely lightweight, easy to assemble construction, building the perfect setup could not be any more convenient. The large stretch fabric fits snugly around the aluminum tube frame, displaying high-resolution full-color graphics. Trade show campaign themes and event set ups of all shapes and sizes work wonderfully with the fabric tube display, giving you the power and flexibility to make your brand stand out and look larger-than-life!
Product Features
Display measures 10' in height
Unique concave shaped pillar form
Simple to set up and take down
Lightweight aluminum construction
Machine washable high quality fabric
Includes carry case for easy transportation
Measurements
Display Dimension: 36"w x 120"h (4 sides)

Artwork

Since everything we make is customized for your trade show booth needs, all orders placed on BoothPop will require some type of artwork for us to print.
All artwork files must follow the artwork guidelines and be uploaded to us ready for print. If you do no have an artwork, you may use our graphic design
service when ordering your display. Click here to see our specific artwork requirements.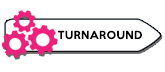 All orders will require a production time which we refer to as turnaround times. This production time varies based on the type of display you are ordering.
Please note the production time for your order and keep this in mind if you are working on a time sensitive project. Expedited options are available
via production and shipping for an additional cost.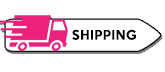 All orders placed on BoothPop will have free UPS shipping. Expedited shipping options are available during checkout. You may use this information
in conjunction with the turnaround times to better estimate your in-hand date.
Customers also viewed
$860.00

$890.00

$2,750.00

$2,576.00

$805.00