Edgelite 96" x 96" Backlit Trade Show Double-Sided Backdrop SEG Display
Product Description
Edgelite

96" x 96" Backlit Trade Show Double-Sided SEG Backdrop Display

The Edgelite Illuminated Display Line is a cost-effective alternative to backlit trade show display kits! Light up your trade show booth with these illuminated backdrop displays. The Edgelite Illuminated Display Line is an economical alternative to our Luminous Backlit Display Line. Edgelite Displays feature edge-lighting to illuminate your graphics while keeping the set up portable and lightweight. The Edgelite Display Line combines lightweight, extruded aluminum frames with silicone edge graphics for beautiful, portable booth displays that make a huge impact. Set up is easy; no tools needed. The frame consists of snap-fit, interlocking slide panels. The LED lights are built into the frame to save even more time for booth set up and space inside the carrying case. All electrical wires are hidden from plain view. All Edgelite Display Units come with front and back silicone-edged graphic prints. The carrying case is padded with foam, ensuring the safety of the display during transit and storage.
Features:
Frame

(2) Horizontal Panels (Bottom)
(2) Horizontal Panels (Top)
(2) Vertical Panels (Left)
(2) Vertical Panels (Right)
(2) Middle Pole
(1) Cross Pole System
(2) Feet
(1) Transformer
(1) Y-Cable
(1) Carrying Case

Optional Hardware
Prints

(2) SEG Dye-Sublimated Backlit Fabric Prints
Display Dimensions: 96" W x 96" H x 16.5" D
Graphic Dimensions: 96.625" W x 96.625" H
Graphic Material: Dye-Sublimated Backlit Fabric
For step-by-step instructions, tips and tricks, check out How To Set Up A Backlit Trade Show Pop Up Display With Silicone Edge Graphics
Shipping Dimensions & Weight (with soft cases)
46" W x 13" H x 15" D (53 lbs)
Shipping Dimensions & Weight (with optional XL Rolling Hardcase)
47" W x 10" H x 17" D (67.3 lbs)
44.88" W x 8.66" H x 14.96" D (Space Inside)
Artwork Templates (Right click and hit "save link as" to save to computer. These are compatible with Adobe Illustrator and Adobe Photoshop)
Since everything we make is customized for your trade show booth needs, all orders placed on BoothPop will require some type of artwork for us to print.
All artwork files must follow the artwork guidelines and be uploaded to us ready for print. If you do no have an artwork, you may use our graphic design
service when ordering your display. Click here to see our specific artwork requirements.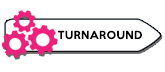 All orders will require a production time which we refer to as turnaround times. This production time varies based on the type of display you are ordering.
Please note the production time for your order and keep this in mind if you are working on a time sensitive project. Expedited options are available
via production and shipping for an additional cost.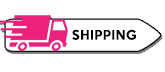 All orders placed on BoothPop will have free UPS shipping. Expedited shipping options are available during checkout. You may use this information
in conjunction with the turnaround times to better estimate your in-hand date.
Customers also viewed
$2,400.00

$2,235.00

$1,615.00

$2,095.00

$700.00