10ft. Instant Banner Stand Wall (Econo)
Product Description
10ft.
Instant

Economy Banner Stand Wall

Displaying large graphics has never been more affordable with the all-purpose 10 foot economy banner stand wall. For any event, whether it be trade shows, exhibits, or presentations, the three 33 inch retractable banner stand setup is perfectly tailored for setting up at any booth as a backdrop or wall. The well-designed frames are both lightweight and sturdy, retractable displays offer portability and easy set up, and graphics are printed in high-quality resolution and vibrant colors on vinyl. Select hardcase podium option for a convertible hardcase and turn it into your booth counter at the trade show. Have your banner stand wall up and completing your display booth in a matter of minutes!
Product Features
Affordable high-quality 3x 33" Retractable/Adjustable banner stand set up
Will take up 99" (right over 8') of space in width
Actual Wall Display Dimensions: 105" x 78"
Large graphics display area for a 10-foot space
Portable, lightweight, and easy to use (set up within a few minutes)
OPTIONAL Level Rolling Hardcase Counter/Podium (A) + Fabric Podium Print
Measurements
Each Banner Display Area (w/Bleed): 33" x 78"
Artwork
(Right click and hit "save link as" to save to computer)
Product Reviews
Write Review
Will Get the Job Done

Posted by B. Schultz

We have a very tight tradeshow budget this year but needed to refresh our look a bit. I ordered the 10' ECONOMY Instant Banner Wall kit along with the hardcase/podium and fabric podium cover, which seemed to be an affordable option that could give us more bang for our buck.

I ordered two replacement banners along with the banner wall and case kit, thinking we could swap banners out as needed. I should have asked for more clarification on how these are used because I quickly discovered that these do not swap out easily--I think the key word is "replacement". If you are looking for a stand that allows you the versatility of swapping out banners depending on your needs for a specific show, these are not a great choice. In hindsight, I wish that we would have spent more and gotten the type I've seen that utilize velcro to attach the banners to the clear plastic lead inside the base. For this specific kind, you have to peel the packing tape off both sides then peel the banner itself off of a 3M sticky strip, which isn't reusable. Replacement banners have to be secured with packing tape.

The frames themselves seem a bit flimsy. The true test will come later today when a couple of our team members will be utilizing the banner wall at an open house.

Customer service has been very good, and the agents are helpful.

Quick and easy

Posted by The Collective - M. Newman

This was pretty straightforward. Best price we could find for the same item. One improvement would be a small piece of hardware to attach the banners together so they can be a "flat wall" without making any adjustments. Overall, pretty good quality.
Since everything we make is customized for your trade show booth needs, all orders placed on BoothPop will require some type of artwork for us to print.
All artwork files must follow the artwork guidelines and be uploaded to us ready for print. If you do no have an artwork, you may use our graphic design
service when ordering your display. Click here to see our specific artwork requirements.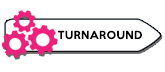 All orders will require a production time which we refer to as turnaround times. This production time varies based on the type of display you are ordering.
Please note the production time for your order and keep this in mind if you are working on a time sensitive project. Expedited options are available
via production and shipping for an additional cost.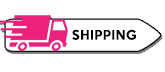 All orders placed on BoothPop will have free UPS shipping. Expedited shipping options are available during checkout. You may use this information
in conjunction with the turnaround times to better estimate your in-hand date.
Customers also viewed
$300.00

$445.00

$400.00

$135.00 $97.50

$830.00