Posted by Euclid on Nov 28th 2018
Don't get me wrong, our Urge Fabric Backdrop line is outstanding and has been a trade show staple over the years. It just gets the job done, plain and simple. It offers flexibility with 2 different types of frames (pop up accordion and fabric tube), different sizes (5ft., 6ft., 8ft., 10ft. & 20ft.), straight and curved shaped, and not to mention, ease of use. If you need a no-frills trade show backdrop that is lightweight and portable, our Urge Fabric Backdrops will work every single time.
However, as fabric backdrop displays became the standard, entire trade show floors have become dull for trade show attendees as they walk through seas of trade show booths filled with fabric backdrops. Are there outstanding designs? Yes. Are there differing print qualities everywhere? Certainly. However, once trade show exhibitors adapted to the norm, the industry simply could not escape the monotony of what is the standard. Trade show booths needed flare that went hand-in-hand with each brand's identity.
Enter the Luminous Backlit Pop Up Display Systems. Portable backlit trade show displays have blitzed trade show floors and are now trending over traditional "non-backlit" fabric displays. The system presents a simple concept to prospective trade show exhibitors: make trade show booths stand out by illuminating the graphics without sacrificing too much set up time, ease of storage and transport, and general ease of use.
Our Luminous Backlit Pop Up Displays feature pop up, accordion-style frames that integrate channel bars for silicon edge (SEG) applications. With some practice, one person can have a backlit backdrop set up and ready to advertise in only 10 minutes! No tools or second set of hands needed, much like the fabric pop up displays of old, backlit display systems are easy and quick to install.
There are other displays in the market that claim to be "backlit" and "portable" but are actually edge-lit and clunky. We will revisit this topic and comparison in a separate blog post so stay tuned!
The Luminous Backlit Display line features detachable LED ladder lights that hook onto the frame, connect to each other, and onto a power driver. This provides full light coverage of the entire graphic, front and back.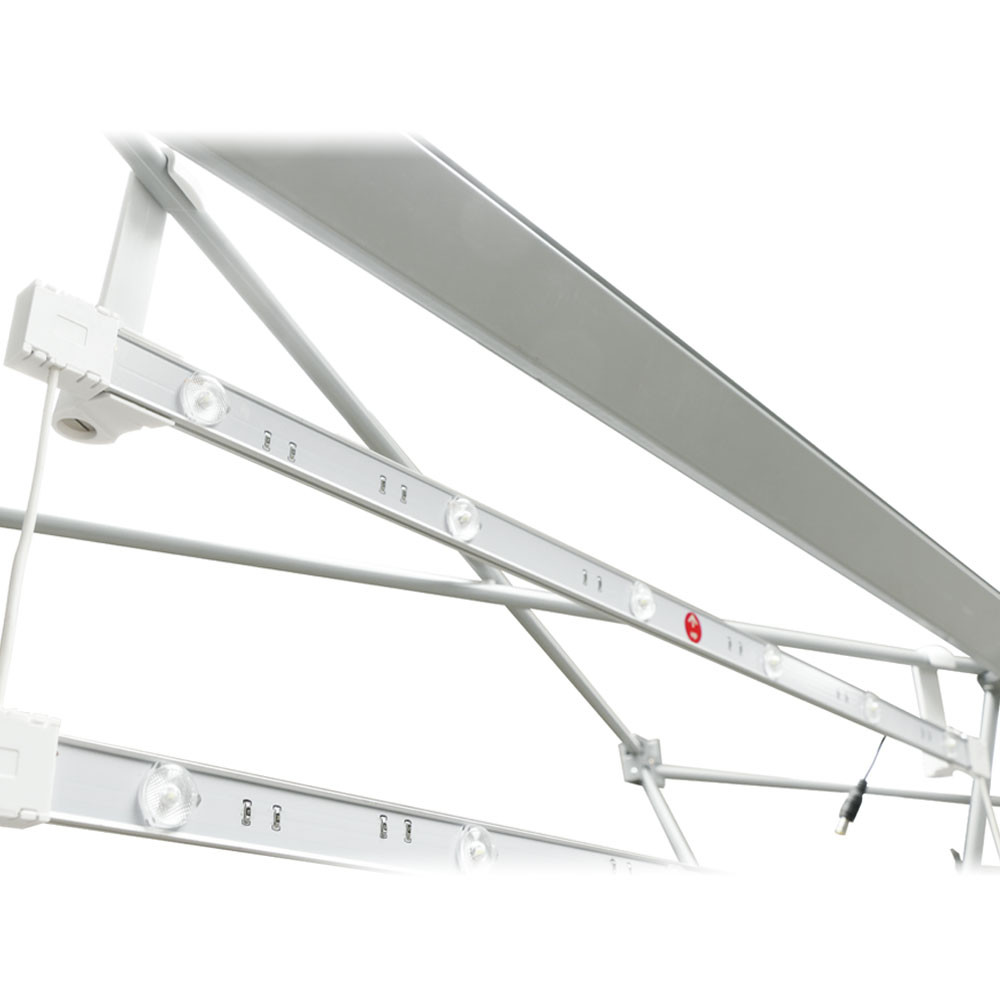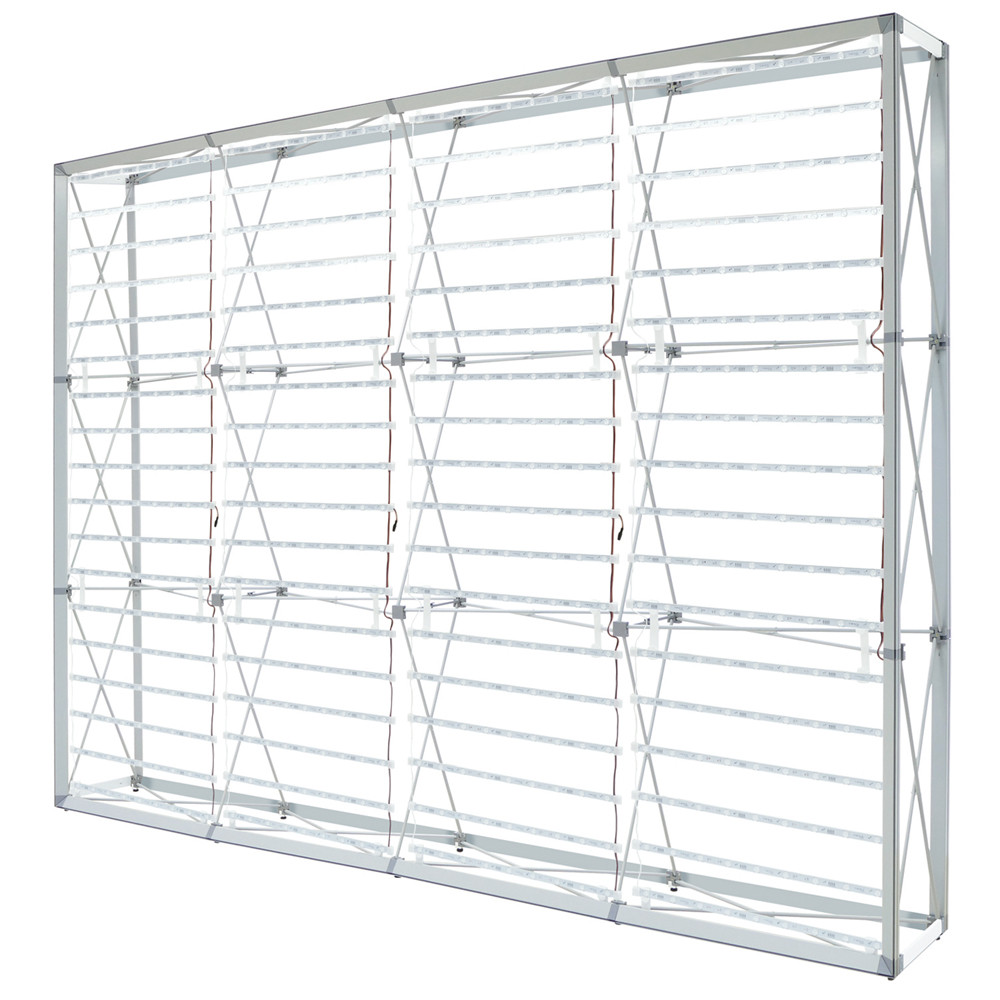 It is remarkably easy to create and set up vibrant 10x8ft. Backlit Backdrops, 10x10ft. Backlit Backdrops, or even 20ft. Backlit Backdrop Walls! The Luminous Backlit Backdrops are available with single-sided or double-sided backlit graphic options. Blockout fabric panels are included with single-sided graphic orders.
The Luminous Backlit Display Line also features complete backlit trade show booth environments. Exhibitors are not limited to backlit backdrops; they can now create a complete booth display setup with backlit silicone edge graphics. The possibilities are endless but we have tastefully picked the best and most effective configurations for 10x10 and 10x20 trade show booth spaces. Save time and money by not paying and waiting for professional trade show booth installation services. All Luminous Backlit Booth Environments include front and back backlit graphics for maximum branding coverage.
Here are some pictures of Gem's Luminous 20ft. Backlit Display Wall: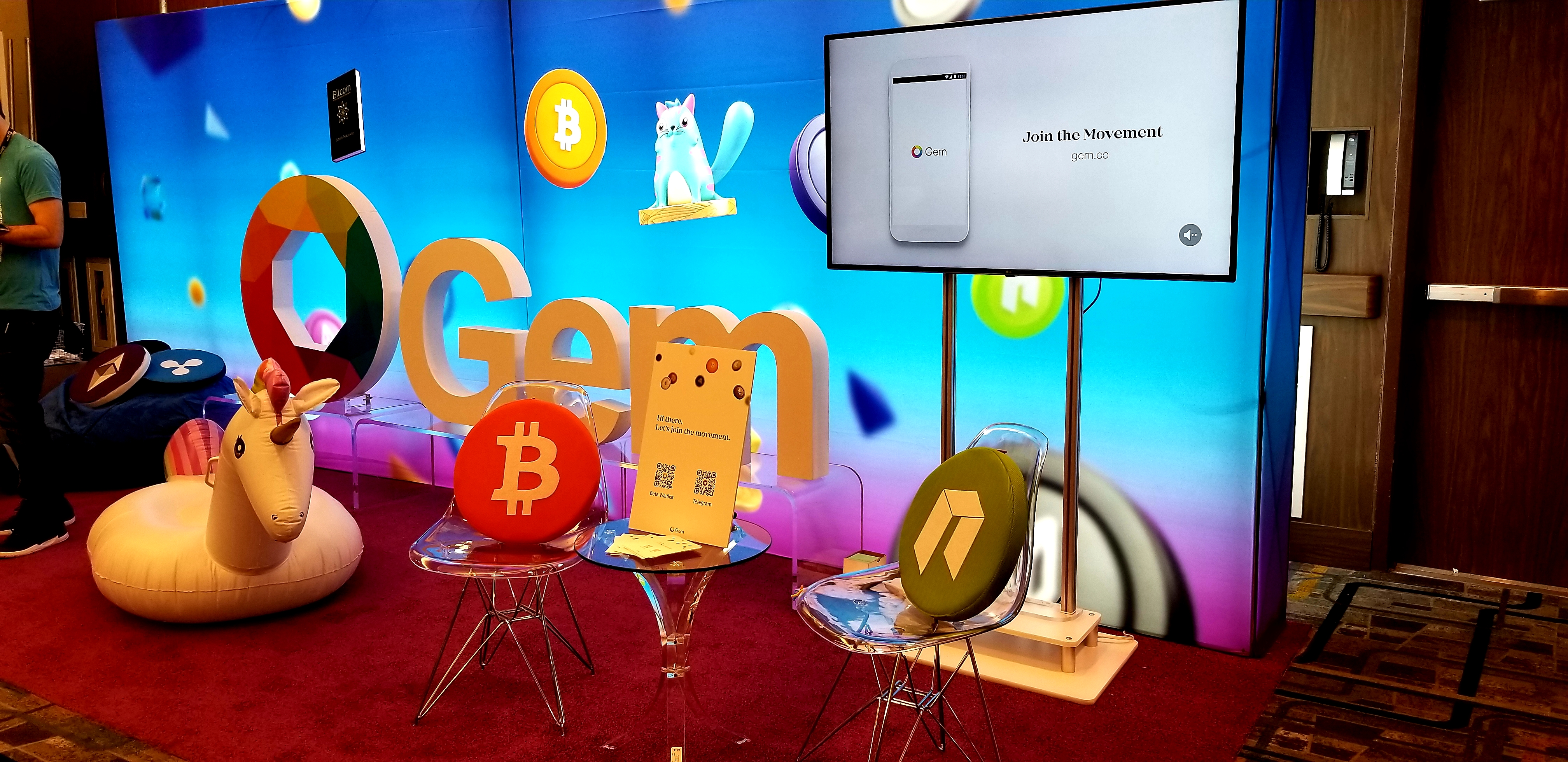 Checkout some production pictures!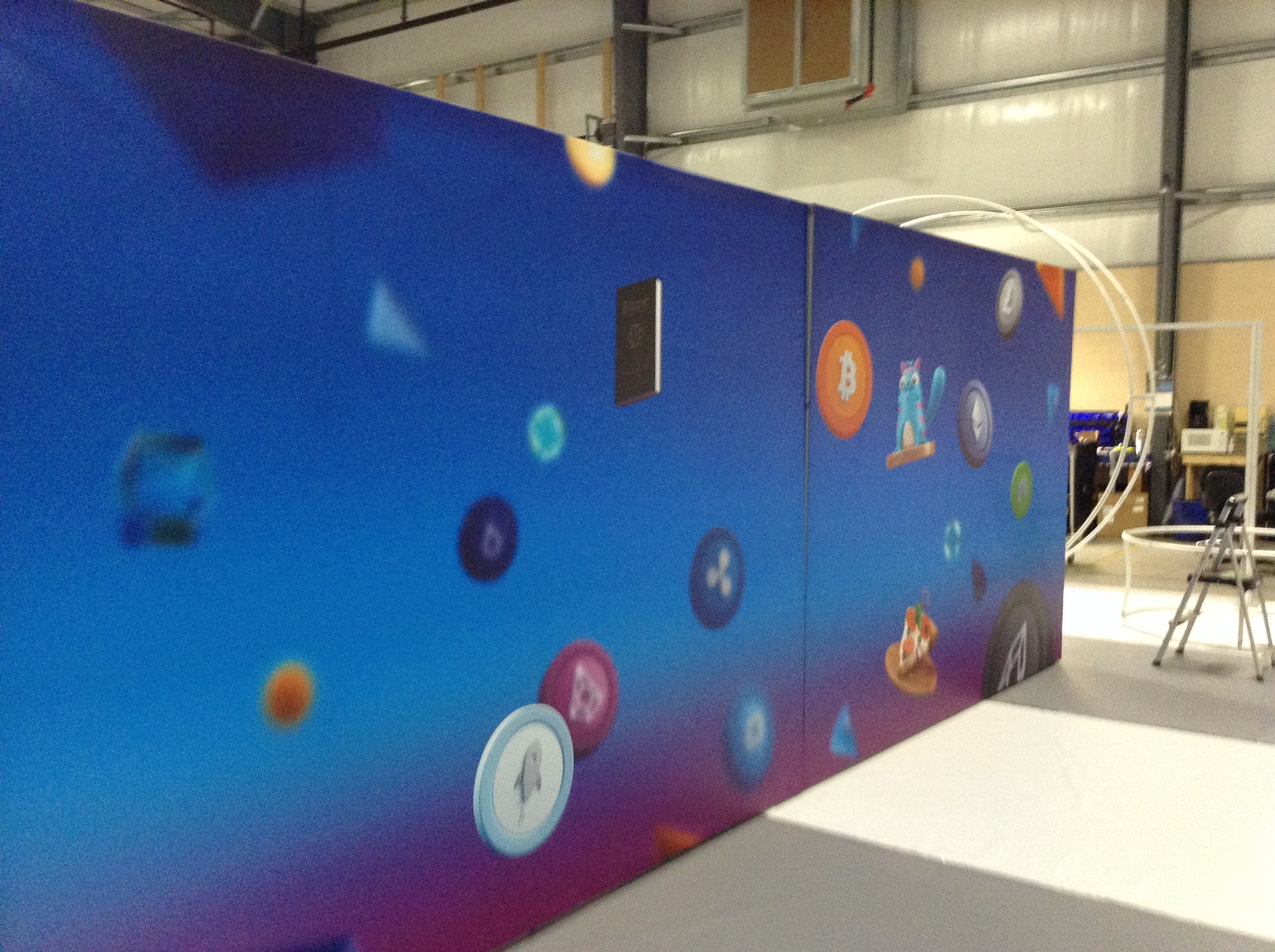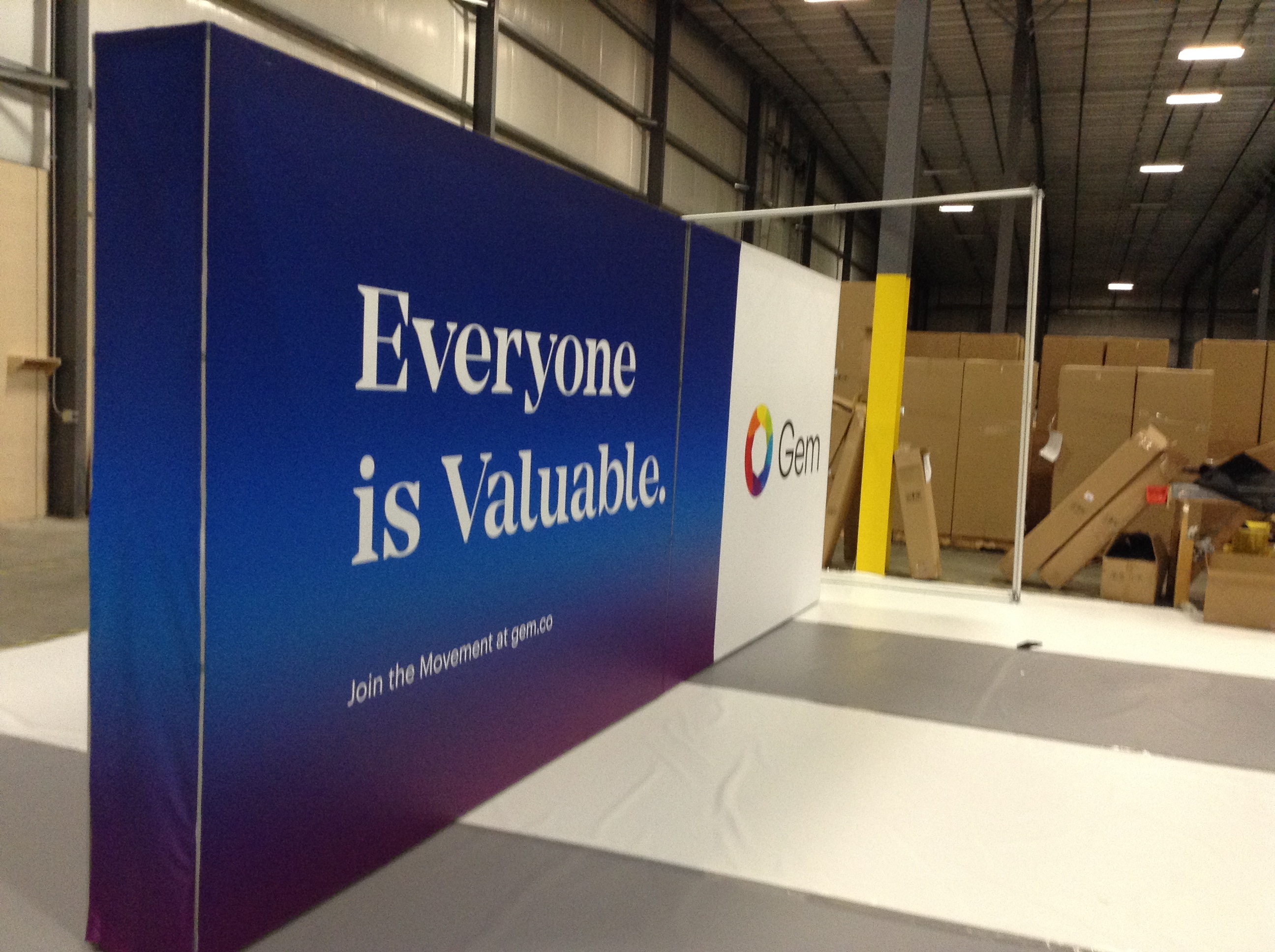 So should you choose backlit pop up displays over traditional fabric backdrops? We certainly recommend exhibitors to do so!
Luminous Backlit Display Line is the best portable, backlit booth display solution.
Here is the blog post for step-by-step installation instructions!
Here is the instructional video for your convenience: