Rapid Trade Show Booth Display Package (C)
Product Description
Every

Rapid Booth Display Package Is A Portable Trade Show Booth!
Built and packaged for tireless sales representatives and marketers, the Rapid 10x10 Booth Display Packages are the most budget-friendly, portable, and complete trade show booth packages in the industry. Set up is fast and tear downs are easy as everything fits inside the Rolling Hardcase Podium, the Rapid Display Line makes trade show setup a breeze. Every display in the package requires only one person for a quick setup. Most Rapid 10x10 Booth Packages feature double-sided graphics, which allows exhibitors to advertise their brand on the front & back of each display (check individual listings for specifications). Want a new look? Simply move each individual display to achieve desired configuration. Need new replacement graphics? Just let us know and we will help you order, receive, and install your new graphics without sending any of the items back! Everything can be easily taken down, packed in the carry bags that are included, and transported with the Level Trolley Rolling Hardcase
Our Rapid 10x10 Booth Series includes two, key display pieces: backdrop graphics and podium graphics. Priced at very competitive rates, each Rapid 10x10 Booth Display Package allows any person or company to exhibit at trade shows without breaking the budget. These are perfect for recurring trade shows, conferences, marketing events, and expos. Perfect for 8x10 and 10x10 trade show booths. Exhibitors who want to get the most impact out of their trade show booth budgets now can! BoothPOP! has made it possible for any and every company to do trade shows like seasoned pros, without hiring trade show exhibit services and their ridiculous fees, all while keeping the true costs of doing trade shows down and well within budget. Point blank, the Rapid 10x10 Trade Show Booth Display Packages make trade show exhibiting affordable and portable. To see other Trade Show Booth Kits, check out the rest of our Trade Show Booth Ideas
Package Includes
(1) 5x5ft. Urge Table Top Pop Up Backdrop (single-sided, endcap prints included)
(1) Level Rolling Hardcase Podium with Fabric Podium Graphics
(1) 6ft. Adorn 3-Sided Table Throw
(Optional) LED Light Pack
*Table not included
Measurements

This Rapid 10x10 Booth Package will fit inside a standard 8x10 or 10x10 trade show booth but can be configured to fit inside smaller trade show booths.
Artwork Templates
| | | |
| --- | --- | --- |
| 5x5 Table Top Display | Podium Template | 6' Table Throw |
| | | |
(Right click and hit "save link as" to save to computer)
Since everything we make is customized for your trade show booth needs, all orders placed on BoothPop will require some type of artwork for us to print.
All artwork files must follow the artwork guidelines and be uploaded to us ready for print. If you do no have an artwork, you may use our graphic design
service when ordering your display. Click here to see our specific artwork requirements.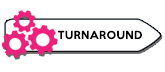 All orders will require a production time which we refer to as turnaround times. This production time varies based on the type of display you are ordering.
Please note the production time for your order and keep this in mind if you are working on a time sensitive project. Expedited options are available
via production and shipping for an additional cost.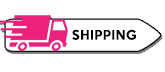 All orders placed on BoothPop will have free UPS shipping. Expedited shipping options are available during checkout. You may use this information
in conjunction with the turnaround times to better estimate your in-hand date.
Customers also viewed
$850.00

$830.00

$985.00

$445.00

$1,030.00