Level Rectangular Trade Show Booth Counter with Shelving
Product Description
With ample space to store plenty of items on the attractive and modern rack, the three-tiered rectangular fabric podium and rack system is a perfect way to showcase your important goods. Make this podium the centerpiece of your next trade show booth display. Fully functional and the ultimate portable lightweight counter, setup is extremely easy with the simple design made with high-quality materials. Printing is done through a dye-sublimation process, insuring the premium stretch fabric shows the highest quality graphic possible. The fabric is expertly sewn and is easily pulled over the frame. No tools are needed, and a protective carrying bag is provided for your convenience. Get your brand proudly displayed on this unique and versatile attention grabbers!
Product Features
Display measures 39" in height
Display measures 36" in height
Graphic area is : 86.62" x 40.36"
Easy, no tools set up
High quality machine-washable stretch fabric
Zipper on fabric to secure display
Sturdy materials and construction, no wobbling or bending
Nylon carrying bag included
Measurements
Display Dimension: 86.62" x 40.36"
Counter surface dimensions: 31.5" W x 17.5" - 21" H, 0.75" thick
Template Size: : 86.62" x 40.36"
Graphic Material: Stretch Fabric with dye sublimation printing
Display Rack Height: 36"
Turnaround Time
For all orders that involve printing, there is a turnaround time for us to print and install the graphics. This means after you place your order and send us an approved image ready for print, there is a processing time before your order can be shipped out. Please keep this in mind when making your purchase.
The standard production time for up to two fabric podium/counters is 6 business days, after artwork approval.
Artwork Template

(Right click and hit "save link as" to save to computer)
Product Reviews
Write Review
A+ display

Posted by Kevin R

Loved how we could add our design to a display rack. Wish the setup process was faster but overall, it was a great buy!

wonderful podium

Posted by Rami

Podium looks beautiful and honestly much higher quality than I expected. Great price and I was delighted by how well our design fit (note its important to layout everything carefully!!)
Since everything we make is customized for your trade show booth needs, all orders placed on BoothPop will require some type of artwork for us to print.
All artwork files must follow the artwork guidelines and be uploaded to us ready for print. If you do no have an artwork, you may use our graphic design
service when ordering your display. Click here to see our specific artwork requirements.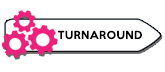 All orders will require a production time which we refer to as turnaround times. This production time varies based on the type of display you are ordering.
Please note the production time for your order and keep this in mind if you are working on a time sensitive project. Expedited options are available
via production and shipping for an additional cost.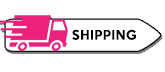 All orders placed on BoothPop will have free UPS shipping. Expedited shipping options are available during checkout. You may use this information
in conjunction with the turnaround times to better estimate your in-hand date.