24" Rise Double-Sided Fabric Banner Stand
Product Description
24"
Rise

Double-Sided Fabric Banner Stand

Few trade show exhibit displays can compare to the beauty, simplicity and durability of the Rise Double-Sided Fabric Banner Stands. This display is 2ft. wide x 7.5ft. tall, allowing for maximum impact on your audience. Dye-sublimated printing on premium stretch fabric. Printed on both front and back sides of the display to make it easy to advertise two sets of graphics without breaking the bank. To assemble, secure the longest vertical poles onto the steel base using the included wrench. Add the bottom horizontal support pole and secure. Snap on the remaining vertical poles, then top frame with the curved bar to complete. Tilt or set the Standing Tube completely flat on a clean, flat surface to swiftly drape with the pillowcase graphic. Hook-and-loop velcro on the bottom of the fabric print, close underneath the support pole to maximize taut and fabric tension. For more information, head over to Fabric Banner Stands Versus Retractable Vinyl Banner Stands: What's Better?
Product Features
Display area: 7.5' in height and 2' in width on each side
Double-sided graphics printed on machine washable, stretch polyester fabric
Simple to set up and take down
Lightweight aluminum construction
Includes carry case for easy transportation
Optional Level Rolling Hard Case Podium
Optional Printed Fabric Podium Graphics
For step-by-step instructions, tips & tricks, head over to How To Set Up A Rise Double-Sided Fabric Banner Stand
For complete, trade show booth display packages, check out our Trade Show Booth Ideas
Measurements
Display Dimension: 25.5"W x 90"H x 9.75"D
Template Size: 26"W x 90"H
Artwork Templates

(Right click and hit "save link as" to save to computer)
Since everything we make is customized for your trade show booth needs, all orders placed on BoothPop will require some type of artwork for us to print.
All artwork files must follow the artwork guidelines and be uploaded to us ready for print. If you do no have an artwork, you may use our graphic design
service when ordering your display. Click here to see our specific artwork requirements.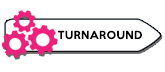 All orders will require a production time which we refer to as turnaround times. This production time varies based on the type of display you are ordering.
Please note the production time for your order and keep this in mind if you are working on a time sensitive project. Expedited options are available
via production and shipping for an additional cost.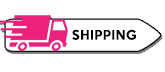 All orders placed on BoothPop will have free UPS shipping. Expedited shipping options are available during checkout. You may use this information
in conjunction with the turnaround times to better estimate your in-hand date.
Customers also viewed
$295.00

$710.00

$135.00 $97.50

$375.00

$450.00