Posted by Jamie on Apr 9th 2019
How to Set up a Banner Stand Wall For Your Trade Show Booth
Whether for your trade show booths or for your dynamic storefront merchandising displays, the easy to use retractable banner stand provides a simple solution that meets all your needs. As the standard of banner stand displays, retractable banner stands are versatile and effective. The adjustable height with the telescopic pole makes it easy for you to display your custom printed ad at the desired height. The retractable element of the stand also prolongs the life of your print and allows you to transport from one place to another with ease. Carry all the hardware and prints you need at once!
Our quality Edge Retractable Roll Up Banner Stands features lightweight construction and a large mount of display for high-resolution graphic of your choice. We have various shapes and sizes available to serve any need possible!
For an inexpensive approach to showcasing your brand as a backdrop or focal center point, our Banner Stand Wall is a classic alternative for full wall popup display. Featuring full color printed high quality fabric with our range of banner stands, the Banner Stand Wall takes your exhibit and booth presentation to the next level.
Here is one of our clients, Sunshine Fun Pools with our 20ft. Instant Banner Stand Wall at Brazos County Expo.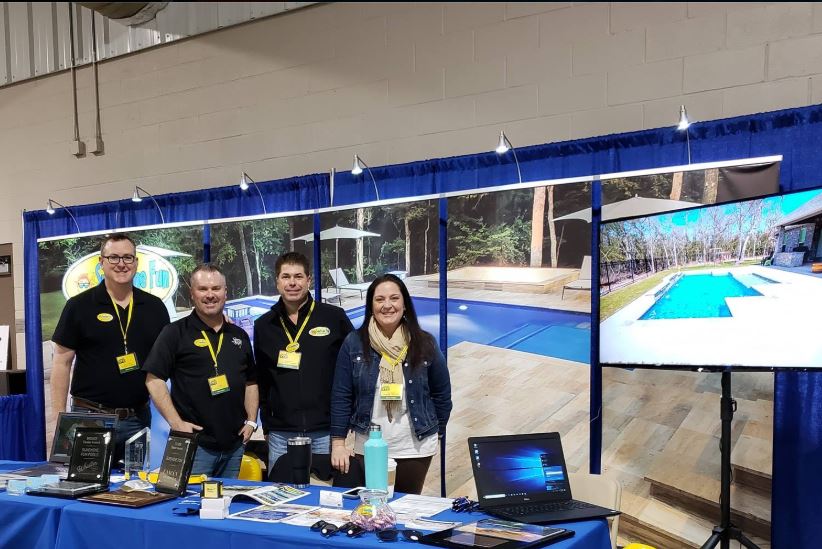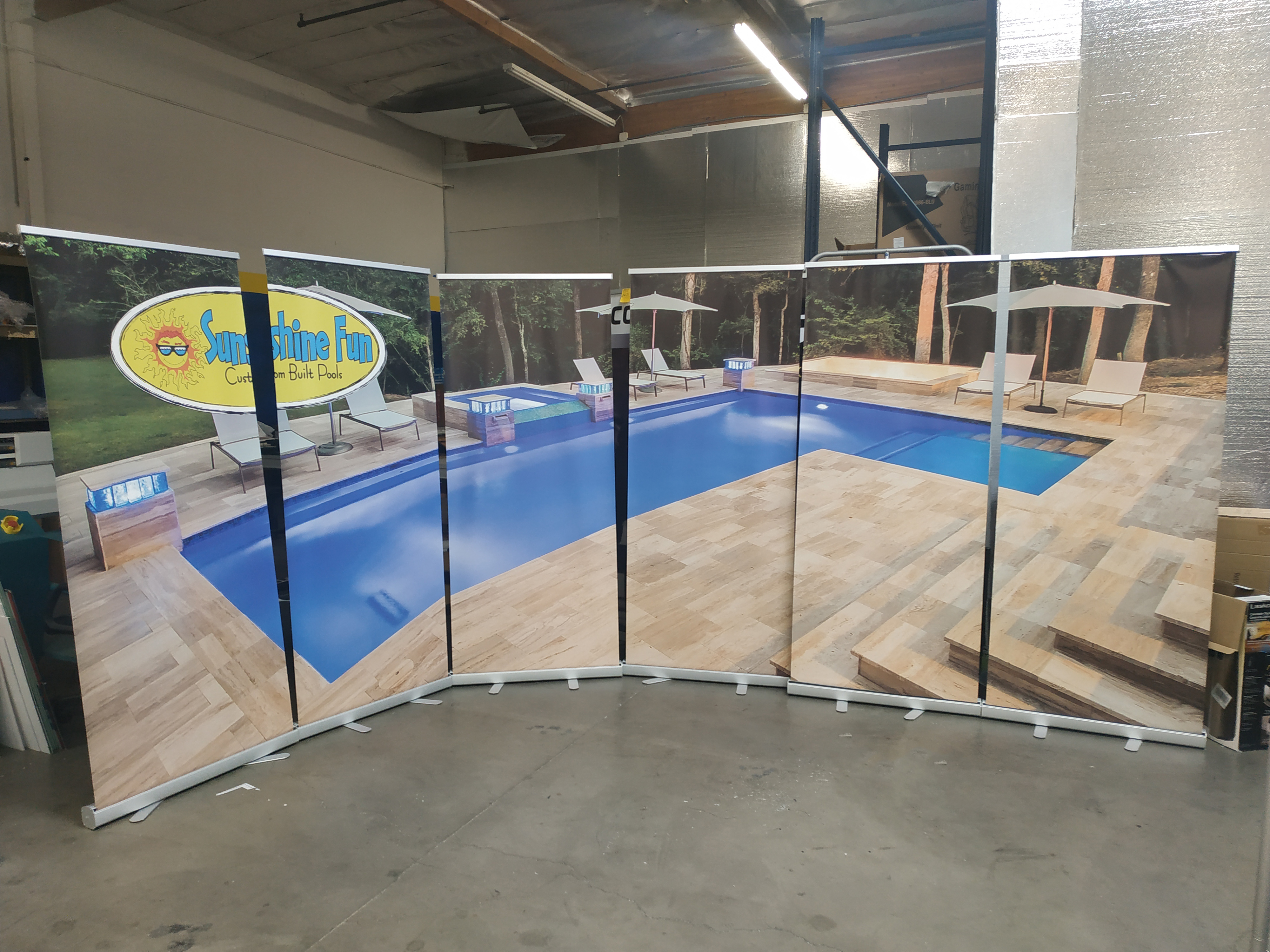 Here is Nokia with our 33" Retractable Banner Stands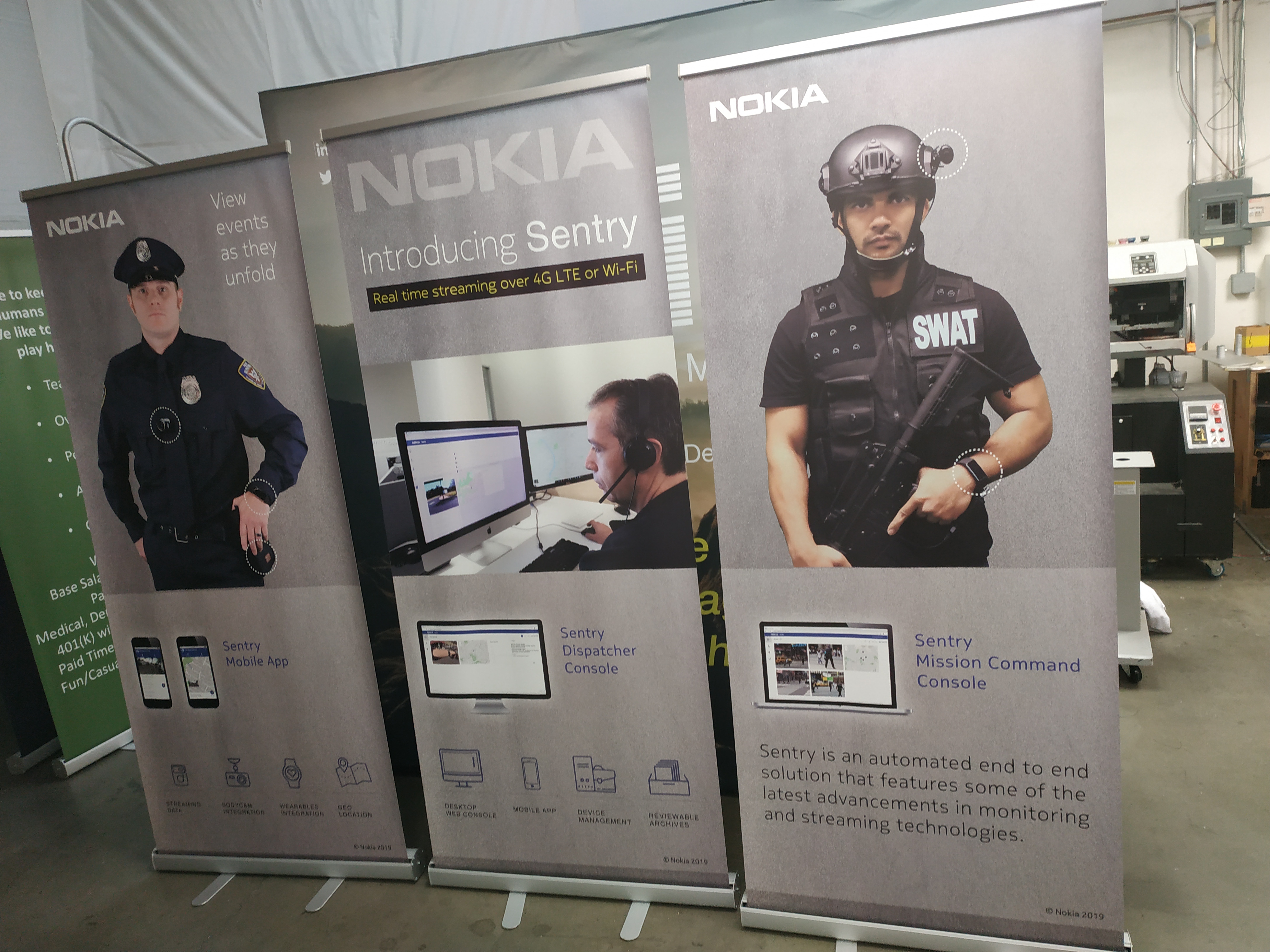 Here are the step by step instructions:
Once your order is delivered and he shipping box is unpacked, you will find a soft case that holds the frame.
Unzip the bag and take out the parts and lay them out.
Set the hardware aside.
Set the weighted base.
Insert the middle support pole.
From the base, pull the print at the center towards the top of the pole and clip it in place.
Lengthen the banner stand pole.
Secure frame by twisting the lock on the pole into place.
Repeat the steps until the banner stand reaches its desired height.
Here is an instructional step by step video for any of the Retractable Banner Wall Stand: