33" Edge Retractable Banner Stand
Product Description
33"
Edge

Retractable Roll Up Banner Stand

The 33" economy retractable banner stand is versatile and effective, easy to use, and perfect for any setting. The standard of banner stand displays, it features a lightweight design and a fitting amount of display for high-resolution graphics. Adaptable to almost any event, whether it be trade show booths or store fronts, it is an affordable choice that sacrifices neither quality nor convenience.
Product Features
33"x 78" display area provides adequate space for your custom campaigns and ads.
Easy to install, setup, and disassemble.
Durable quality allows for longer lifespan.
Adjustable telescopic pole lets you adjust the banner to your desired height.

(Height adjustable between 34" and 78")

Carrying case included with each unit.
Measurements
Display Area (w/Bleed): 33" x 78"

(Right click and hit "save link as" to save to computer)
Product Reviews
Write Review
Lasted ONE day

Posted by Annalisa Rinetti

We proudly displayed the banner on day one of a two-day event. It looked so beautiful I couldn't wait for my staff to see it the next day.
She wasn't able, though, cause the part of the banner that was supposed to stay outside to be pulled up, went inside and there it got stuck. I had to rush to the event on day 2 and it took me hours to be able to get it out again.
Already saddened by that, we went to pack it up, hoping we'd be able to use it again in the future. Next thing you know, the pole breaks, too.
Never ever going to purchase ANYTHING again from BoothPop and there's NO WAY I'm going to recommend them to anyone!

Great banners

Posted by Unknown

The setup is easy and the quality was excellent.

Great Product

Posted by The Paper Elephant

I wasn't sure what to expect, but the printing on this banner is beautiful. The quality and colors turned out just as expected and it set up in minutes. The lights clipped on so easily and it looks great.

great

Posted by Unknown

Considering orice, you cant best this. It looks great. Easy to assemble

Thank You for the amazing service and Shipping A++ Product!

Posted by Unknown

Joy was a pleasure to work with and went the extra mile to make sure my order was properly taken care of. Would highly recommend these products and company to anyone! Thank You!

Banner looks great and fast delivery!

Posted by Sandy

Couldnt ask for more, johnny was very helpful with the whole process.

Thank you

Posted by Unknown

Banner arrived within the week. Really easy to use and the customer service/sales team helps a lot.

Competitive Product

Posted by Katie Moore

I originally purchased one of these for a trade show for a client. When I saw it in person and how easy and portable it was I decided to purchase a set of 3 for our own company! I've not seen a more competitive pricing anywhere else

Wonderful banner

Posted by Brandy

I was impressed by the quality of the vinyl and how sturdy it was. I can definitely re-use this other marketing events. A good buy for me and my team.
Since everything we make is customized for your trade show booth needs, all orders placed on BoothPop will require some type of artwork for us to print.
All artwork files must follow the artwork guidelines and be uploaded to us ready for print. If you do no have an artwork, you may use our graphic design
service when ordering your display. Click here to see our specific artwork requirements.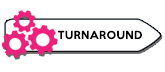 All orders will require a production time which we refer to as turnaround times. This production time varies based on the type of display you are ordering.
Please note the production time for your order and keep this in mind if you are working on a time sensitive project. Expedited options are available
via production and shipping for an additional cost.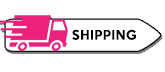 All orders placed on BoothPop will have free UPS shipping. Expedited shipping options are available during checkout. You may use this information
in conjunction with the turnaround times to better estimate your in-hand date.
Customers also viewed
$430.00

$155.00

$780.00

$150.00

$595.00