Luminous L-Shaped Corner Backlit Trade Show Booth Display Kit (A)
Product Description
Luminous

LED Backlit SEG 10ft. x 7.5ft. L-Shaped Corner (Front & Back Printed Graphics)

Completely transform your trade show, expo, or event experience with these gorgeous illuminated trade show booth environments. This LED backlit environment comes with a number of features and conveniences for the best possible branding experience. Light up your graphics with the LUMINOUS Environments Series. The LUMINOUS line combines innovative silicone-edge graphics with LED ladder lights to create the best custom backlit displays for trade show booths. No premium costs, the LUMINOUS series is cost-effective and is guaranteed to have amazing ROI for your marketing efforts and budget. The innovative fold-out design completely removes the need for tools and reduces set up time to as little as 20 minutes. Brilliant, high-quality ultra bright LED ladder lights ensure full coverage with zero dark spots on the front graphics (endcaps are non-backlit).
The LUMINOUS Environments are pre-configured into backlit booth environments, creating a unique and vibrant trade show experience with the best, lightweight, and portable trade show equipment in the industry. Each configuration features prints for both front and back of the display for double-sided graphics. LUMINOUS environments will make any company look larger than life at trade shows and conventions. This is a great way to set your company's booth apart and above the rest without paying any ridiculous premiums. Every brand deserves an exciting trade show presence and the LUMINOUS Booth Environments will get that job done. Still trying to decide if backlit booth environments are the right display solution for your needs? See Why Choose Backlit Trade Show Displays Over Traditional Fabric Backdrops?
For step-by-step installation, tips & tricks, visit How To Set Up A Backlit Trade Show Pop Up Display With Silicone Edge Graphics
For individual backlit trade show displays, check out our Luminous Backlit Backdrops
Shipping with soft case only:
Frame + Channel Bars: 35" x 15" x 10" at 43lbs. & 35" x 14" x 10" at 36lbs.
Ladder Lights (Strapped): 31" x 20" x 9" at 37lbs. & 31" x 14" x 9" at 27lbs.
Prints: 20" x 16" x 8" at 20lbs.
Shipping with optional hardcase podiums:
39" x 27" x 16" at 115lbs. (x2)
*Ladder lights are installed on one side of the frame only. Single and double-sided displays use the same quantity of lights. Lights do not need to be installed on the backside of the frame for double-sided graphics.
**Larger configurations will be sent stabilizing feet accessory for added support and stability.
***Optional Hardcase + Fabric Podiums are non-backlit and printed on stretch polyester (not Backlit UV).
Templates
(Right click and hit "save link as" to save to computer)
| | |
| --- | --- |
| 10ft. x 7.5ft L-Shaped Corner | Podium Template (x2) - Optional |
| | |
Product Reviews
Write Review
Perfect Backdrop!

Posted by Mary P.

My team and I were very surprised to find this backdrop that fir our tradeshow space just perfectly. I had my team set this up in about 35 minutes and it was well worth it. The illumination caught a lot of people's attention. Very glad I opted for this instead of a plain fabric backdrop.
Since everything we make is customized for your trade show booth needs, all orders placed on BoothPop will require some type of artwork for us to print.
All artwork files must follow the artwork guidelines and be uploaded to us ready for print. If you do no have an artwork, you may use our graphic design
service when ordering your display. Click here to see our specific artwork requirements.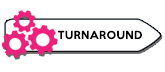 All orders will require a production time which we refer to as turnaround times. This production time varies based on the type of display you are ordering.
Please note the production time for your order and keep this in mind if you are working on a time sensitive project. Expedited options are available
via production and shipping for an additional cost.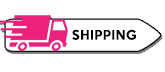 All orders placed on BoothPop will have free UPS shipping. Expedited shipping options are available during checkout. You may use this information
in conjunction with the turnaround times to better estimate your in-hand date.
Customers also viewed
$5,750.00

$6,130.00

$2,400.00

$7,790.00

$8,970.00