33" Edge Deluxe Retractable Banner Stand
Product Description
33"
Edge

Retractable Roll Up Deluxe Banner Stand

The 33" deluxe retractable banner stand delivers a significant edge over standard displays, featuring slightly more space than a traditional 33" banner stand and beautifully finished with a high quality base. That edge not only gives your booth a boost, it features improved durability and assurance for your important exhibit graphics.
Product Features
33"x 80" display area provides ample space for your custom campaigns and ads.
Easy to install, setup, and disassemble.
Durable quality allows for longer lifespan.
Adjustable telescopic pole lets you adjust the banner to your desired height.

(Height adjustable between 34" and 80")

Carrying case included with each unit.
Measurements
Display Area (w/Bleed): 33" x 80"
Artwork

(Right click and hit "save link as" to save to computer)
Product Reviews
Write Review
Looked Great

Posted by Unknown

Exactly what we expected and look forward to using it at the NRA Trade Show this weekend!

Details Matter

Posted by Dallas

I was on the fence about whether or not I wanted to purchase the standard economy Banner Stand Hardwares vs. the Deluxe version. I spoke to a sales rep and discovered that while both stands are sturdy, one looks nicer aesthetically with a chrome finish and since this was for an upscale event, we spared no cost or detail in making sure our company was presented at it's best. Highly recommended for those that really want to go the extra mile to pay attention to details.


Since everything we make is customized for your trade show booth needs, all orders placed on BoothPop will require some type of artwork for us to print.
All artwork files must follow the artwork guidelines and be uploaded to us ready for print. If you do no have an artwork, you may use our graphic design
service when ordering your display. Click here to see our specific artwork requirements.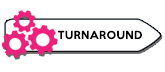 All orders will require a production time which we refer to as turnaround times. This production time varies based on the type of display you are ordering.
Please note the production time for your order and keep this in mind if you are working on a time sensitive project. Expedited options are available
via production and shipping for an additional cost.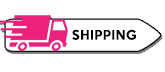 All orders placed on BoothPop will have free UPS shipping. Expedited shipping options are available during checkout. You may use this information
in conjunction with the turnaround times to better estimate your in-hand date.
Customers also viewed
$135.00 $97.50

$225.00

$196.00

$710.00

$445.00